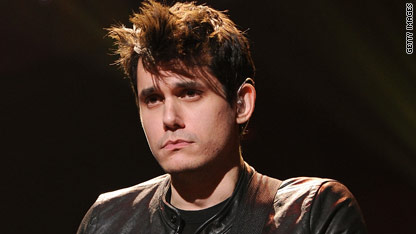 In yet another interview, John Mayer has once again tackled difficult topics such as love, relationships and masturbation. He also threw in a few comments about "Battle Studies," lest we forget that he's a musician and not just a man who apparently has no filter.
In a March interview with Playboy magazine, Mayer described at length the hold Jessica Simpson has over him (in his words, she's sexual napalm), and it's left the blonde singer speechless.
According to Jessica Simpson's publicist, Cindi Berger,  Simpson is "not commenting" on Mayer's revealing interview.
But Simpson wasn't the only former flame that Mayer spouted off about.
When it comes to actress Jennifer Aniston, the musician said he'll "always be sorry that it didn't last. In some ways I wish I could be with her. But I can't change the fact that I need to be 32."
All of this is starting to come to the surface because, apparently, Mayer has decided to stop feeling guilty.
He told Playboy that he'd stopped dating and sleeping around in hopes to keep his name out of Us Weekly, but in 2010, his "goal is to get more mentions in Us Weekly than ever."