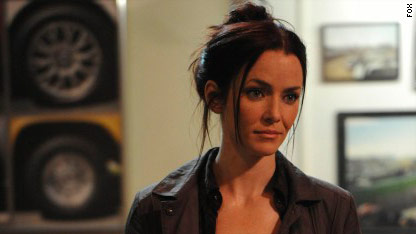 testing caption
Day 8: 10 p.m. to 11 p.m.
Attention Bauerites, you know the drill. You know each season of "24" has its customary episode where the story simply does not dictate much heart-pounding action. We've seen it before right? So, was THIS the one?
It seemed like it as President Taylor and President Hassan negotiated terms. I barely batted an eye.
The Dana/Kevin debacle continues, and my annoyance with that storyline has officially reached critical mass. I've reached the point where I can check my voicemail messages (sans Bluetooth), boil eggs and/or do laundry simultaneously whenever Dana and Kevin are on screen. I enjoy those two that much.
As a reader commented a few weeks ago, this duo is the show's equivalent to Jar Jar Binks in "Star Wars: The Phantom Menace" and I agree completely. They are worthless. FULL POST