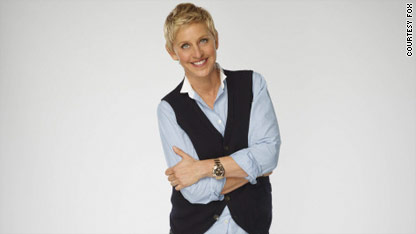 testing captions
Ellen DeGeneres downplayed reports that she has beef with fellow "Idol" judge Simon Cowell.
The newest judge on the block spoke with the show's host, Ryan Seacrest, Tuesday morning on his radio show and had nice words about the notoriously critical Brit.
"I think he's a funny guy and I think he's a smart guy," she said before going on to joke that "I like Simon. I like him on Wednesdays I think. I can't remember which day I like him."
The comic/talk show host acknowledged that she and Cowell have different styles and approaches to judging the contestants who aspire to not only win the title of "American Idol," but also have a career in music.
"[Simon's] gonna be a challenge," she said.  "He's Simon and I'm me and we're both are completely different people and so I think it's going to be, as they say, good television."
The Hollywood shows, which will run for two weeks, will be followed by the semi-finals when "Idol" goes live and viewers have the opportunity to vote. DeGeneres said she can't wait.
"I love being live,"she said. "That's sort of where I thrive."