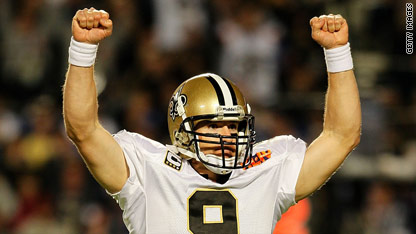 The New Orleans Saints took the trophy for last night's Super Bowl game, but who won the title of best Super Bowl ad?
For all of the money that companies shell out for a mere 30 seconds during one of the most-watched sports events in the U.S., expectations are always high for creative and hilarious commercials, and last night's ad spots did a decent job of living up to viewer's hopes.
On the winning team was Google's swoon-worthy Parisian love story, Intel's Jeffrey the Robot, Bud Light's amazing use of AutoTune and Letterman and Leno's surprise 10 seconds of bonding with Oprah Winfrey.
But then there were others that couldn't make you crack a smile, let alone make you laugh, like Coca-Cola's Simpsons ad or the 2010 Census's 100 percent unfunny spot.
The "best in show" title, though, had to be the Snickers commercial with Betty White. It was everything a Super Bowl ad should be: funny, a little shocking, and it got us talking.
What were your favorite Super Bowl ads, and which ones do you think should have died before production even started?
Check out EW.com's list of the five best and worst Super Bowl ads here.