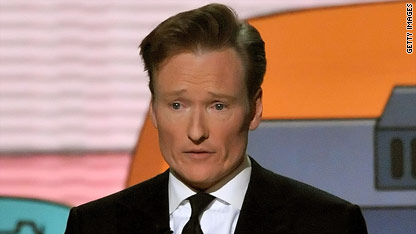 At a press conference covering News Corp's second quarter, Chairman and CEO Rupert Murdoch said there are varying opinions at Fox about bringing Conan O'Brien into the fold, but if someone can prove that the money will talk, he's willing to listen.
"Certainly if the program people can show us that we could do it, and be fairly confident of making a profit on it, we'd do it in a flash," Murdoch said. "But we're giving it a lot of thought and a lot of examination."
On rumors that the network has already started talking with O'Brien about a late-night show, News Corp President and COO Chase Carey said, "I'm sure there have been some conversations, but... if you mean real negotiations, no."