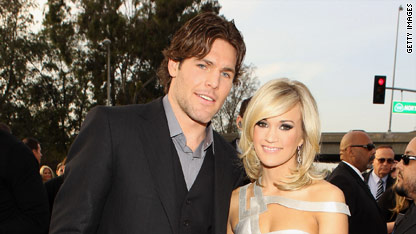 testing captions
"American Idol" winner Carrie Underwood is headed to the big screen. The country singer will be starring opposite Helen Hunt and Dennis Quaid in the film "Soul Surfer," set to begin production in February.
The movie is based on the autobiography of Bethany Hamilton, the pro-surfer who lost her arm in a shark attack six years ago. According to a release for the film, Carrie will be playing a church youth leader.
The Grammy winner became engaged to her hockey-player boyfriend, Mike Fisher, over the holidays. She told reporters on the red carpet on Sunday night that no date had been set for the wedding.