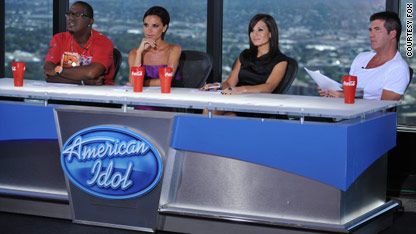 testing captions
I was starting to become completely cynical about "American Idol" when Tuesday night in Denver came along and reminded me of what I have always loved about the show.
What first made me fall in love with "Idol" was not the sad stories or the opportunity to laugh at some really bad contestants – it was the hope it offers to truly talented individuals.
Not just people who can sing. There are plenty of people out there like that. What I love is the folks for whom music is such a passion that they'll do whatever it takes just to be able to perform.
Such is the case with contestant Danielle Hayes, the 24-year-old karaoke host who put her everything into Melissa Etheridge's "I'm the Only One."
Sure, she's got the "single mom trying to make a better life for her and her kid" back story. But she's also has something that has gotten lost in the sea of the contestants willing to do anything to get some TV face time – the drive and the heart to not just become a star, but to become a legitimate artist. Her touching audition was one of the few genuine moments I felt the show has had so far this season.
I also felt tingles of that same fuzzy feeling for 22-year-old Nicci Nix, who traveled 16 hours from Europe to audition, and 16-year-old Haeley Vaughn, who wants to be the first successful female African-American pop country star.
It was enough to make me almost forgive them for the ridiculous "Bikini Boy" bit. Almost.
Darn you, "Idol." Just when I thought I was out, you pull me back in!!