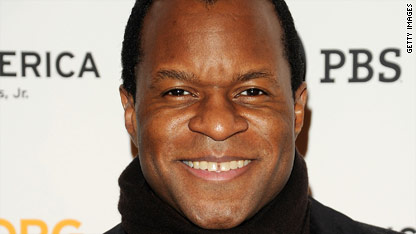 testing captions
Screenwriter Geoffrey Fletcher didn't have an easy time of it adapting the novel "Push" by Sapphire into a script for the film "Precious."
"It's told through the voice of a semi-literate character and the content at times is very graphic," Fletcher said. "For those reasons it was largely considered unadaptable."
Fletcher persevered, however, and his hard work paid off Tuesday with an Academy Award nomination for best adapted screenplay.
The story of an abused teen who desires a better life struck a chord with Fletcher, who toiled many years working temp jobs while waiting for his big break.
"I fell in love with the character [of Precious] from page one," he said. "[The experience of writing the screenplay] drew upon of everything I learned in film school and life."
Fletcher said his love of old French, Japanese, Italian and American films where "characters traverse very difficult terrain without necessarily having comfortable resolution" also inspired him.
The writer, who conjured up the dream sequences Precious enjoys in the movie, said he is living his dream now that the film has garnered so much recognition.
Fletcher said he understands the love fans and critics have expressed for the film.
"Up close there is something remarkably universal about Precious and her journey," he said. "She wants the exact same things we all want – she wants to love, to be loved and to contribute."