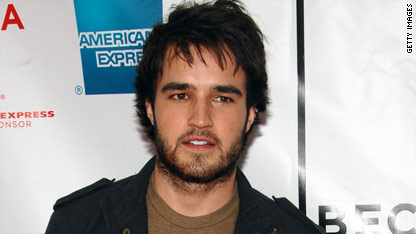 CNN has confirmed that "Boston Legal" and "G-Force" actor Justin Mentell was killed in a car accident in rural Wisconsin on Monday. Mentell was 27 years old.
According to a news release from the Iowa County Sheriff's department, Mentell was driving his 2005 Jeep when it veered off the right shoulder and into a steep embankment, crashing into two trees.
Mentell wasn't wearing a seatbelt and was thrown from the car. He was discovered around 8:30 a.m. on Monday and was pronounced dead on the scene.
According to the Wisconsin State Journal, police don't know why Mentell, of Waukegan, Illinois, was in the area. It is believed that he may have had friends in Madison. Police think the accident occurred after 3 a.m. Alcohol and drugs aren't thought to be causes, but toxicology reports won't be complete for another four to six weeks.
Mentell played Garrett Wells on "Boston Legal" from 2005 to 2006, and most recently starred in the Disney film "G-Force."
"Boston Legal" star William Shatner posted his condolences on Twitter: "I'm deeply saddened to hear about Justin Mentell. There's no telling how far up the ladder he may have climbed. My sympathies to his family."