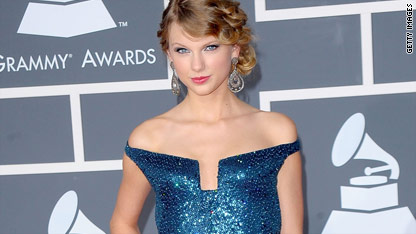 Grammy fashion can be a minefield. With all of the "creativity" going on, a lot of artists take it too far and end up bombing on the red carpet.
But so far, there have been some fabulous fashion winners.
Keri Hilson, who lost the best new artist Grammy to the Zac Brown Band, was stunning in a nude, fish-tailed Dolce and Gabbanna gown, and Taylor Swift did all-over bling in a dark blue, sequined gown. It sounds like Vegas, but on Swift, it comes off glamorous and fun.
"Glee" star Lea Michele has scored two out of three for her red carpet choices this awards season. Her ruffled, all-black retro gown at the Golden Globes didn't do her justice, but between last week's gown at the SAG awards and the short, one-shouldered bubble dress she donned for the Grammys, Michele is coming out as the winner.
Fergie kept it understated and chic in an electric blue, one-shouldered mini-dress that fit her like a glove.
Check out more red carpet highlights here and tell us who your fashion favorites were.