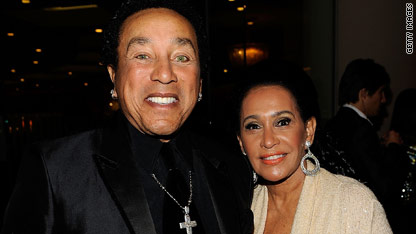 Smokey Robinson took the stage with Usher, Celine Dion, Carrie Underwood and Jennifer Hudson during the Grammys tribute to the late Michael Jackson.
"Michael Jackson was the best we've ever seen," Robinson said. "There will never be another Michael Jackson."
Certainly, he acknowledged, "the show business community is a very small community with a lot of great young talent out there today," but, nonetheless, "Michael Jackson was an only!"
While he was "very surprised to see Jackson's kids," Robinson added that "them being there is not as impactful as what they said."
On Monday, numerous musicians are getting together to record the 25th anniversary version of "We Are the World," with all of the proceeds going towards Haiti.
"The new 'We are the World' song is very special," Robinson said. "Not quite sure what to expect, but it's going to be big. There are no veterans on this new song. All new artists and there will be 100 them."