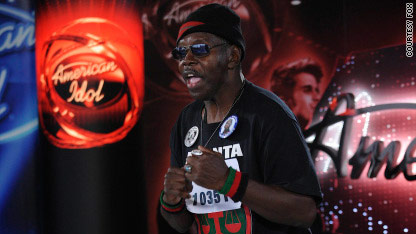 testing captions
"American Idol" viral sensation General Larry Platt was on hand at the Grammy Awards, roving the red carpet with a plethora of belts in hand.
After doing a rendition of his famous routine, Platt reunited with "Idol" host Ryan Seacrest. He shared a few dance moves and admitted that he was surprised to see the reaction of the nation to his sartorial message.
For those of you who still have not heeded the words of the General, beware, because the man is relentless in his pursuit of keeping pants in their proper place: off the ground.
"I came with a bunch of belts," he said, because "my next move is to get these pants up."