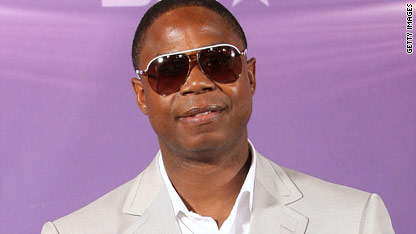 CNN's KJ Matthews caught up with veteran rapper Doug E. Fresh backstage, and he let it drop that Jaime called him to perform "Blame it on the Alcohol" while he was at home watching "Heroes." Needless to say, that phone call took him by surprise.
Despite his influence on hip-hop, Doug said he'd never performed at the Grammys before tonight.
"There is a certain type of feeling you don't get all the time when you listen to most music, but I'm capable of giving you that feeling when you listen to my hip hop music," he said. According to him, hip hop is broken down in five categories, with one of those categories being beat boxing, which he takes claim for.
Of course, the genre has gone through a lot of transitions, but that's the nature of the music, he said. His prediction for hip hop's future? Look internationally for the next big hip-hop star - Doug thinks he or she will hail from another country.