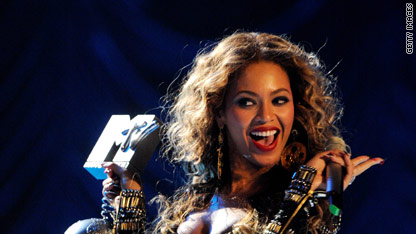 testing captions
The Grammys haven't started but the awards keep pouring in, especially for Beyonce.
Mrs. Jay-Z was nominated for 10 awards this year and has already nabbed four of them.
So far, here's where she stands:
– Best contemporary R&B album for "I AM ... Sasha Fierce"
– Best R&B song for "Single Ladies (Put a Ring On It)"
– Best traditional R&B performance for "At Last," which was on the soundtrack for her 2009 movie, "Cadillac Records," in which she played the iconic Etta James.
– Best female R&B vocal solo for "Single Ladies (Put a Ring On It)"
Beyonce's husband hasn't been doing too shabby either. The Grammy for best rap solo performance went to Jay-Z for the song that fired shots at practically the entire rap industry, "D.O.A." Jay-Z also got the prize for best rap song for "Run This Town," alongside collaborators Rihanna and Kanye West.