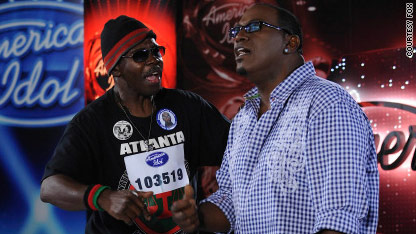 testing captions
Hip hop artists attending the Grammy Awards beware!
Word is that "Gen." Larry Platt is headed to the big event on Sunday and heaven help anyone sporting "Pants on the Ground."
The overnight "Idol" sensation is said to be planning an appearance on the red carpet prior to the show where he will perform his infectious tune.
The ode to end the saggy, baggy look sported by some has caught the ear of the nation and led to appearances on radio and television talk shows for Platt. Not to mention the countless covers of his tune.
TMZ reports that Platt will not actually make it inside to the awards show, according to his manager "Pinky."