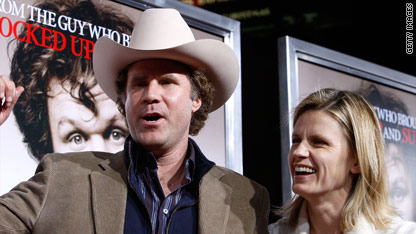 testing captions
Will Ferrell and his wife Viveca Paulin welcomed baby Axel Ferrell on Saturday morning, a publicist for the actor confirmed to CNN.
Ferrell and Paulin were married in August 2000. This is the third son for the couple, who are also parents to Magnus, 5, and Mattias, 3.
Ferrell, whose Broadway show, "You're Welcome America," recently aired on HBO, will star in "The Other Guys" will Mark Wahlberg later this year.