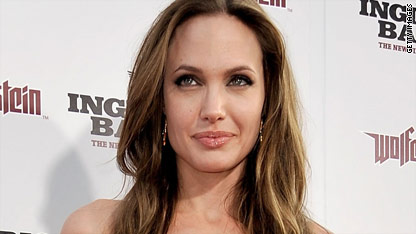 testing captions
A home video that has been making the rounds on the Internet of a young Angelina Jolie and brother James Haven spending time with their mother, Marcheline Bertrand, was made by a family friend, not by Jolie herself, her rep confirmed to CNN.
The video was a tribute to Bertrand, in honor of the actress' passing three years ago today from ovarian cancer at the age of 56.
In the two-minute clip, Jolie is seen along with her mother and Haven, dancing and playing in Hawaii as Israel Kamakawiwo'ole's "Somewhere over the Rainbow" plays in the background. The intro message notes how much Bertrand loved Hawaii, adding that "she made many happy memories for her family there."
It's a surprising glimpse into Jolie's childhood, but the actress has been upfront about how difficult her mother's death was for her. She talked with Ann Curry on the "Today Show" in May, 2007, about what it was like to move forward after her mother's passing, and told London's The Evening Standard later that year that her weight loss – which caused some media sources to accuse Jolie of being anorexic – was brought on by dealing with her mother's passing while caring for four children.
Although the video has been made private, check out other tributes to Bertrand here.