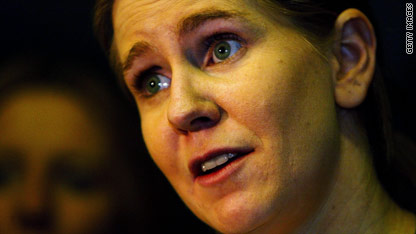 testing captions
Who knows how long it's been since Tonya Harding and Nancy Kerrigan have reached out to one another, but in light of the tragedy that has struck Kerrigan's family, Harding told her former rival in a statement that she understands how she feels.
"Tonya extends her deepest sympathy and condolences to Nancy and her family," Harding's representative, Linda Lewis, told CNN.
"Tonya's beloved dad, Al Harding, passed away this past April, so she understands the grief Nancy and her family are experiencing at this difficult time," Lewis said.
The statement is a bit surprising considering the wrath Harding herself wrought on Kerrigan back in 1994, but apparently she's putting the past behind her.
Harding's statement comes in response to the news that Kerrigan's father, Daniel Kerrigan, died on January 24 after an altercation in the Kerrigan's Massachusetts home, allegedly assaulted by Kerrigan's 45-year-old brother Mark.
Mark has since been arrested on assault charges, according to Massachusetts authorities.