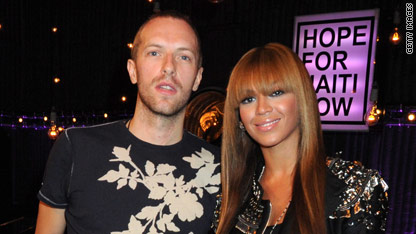 testing captions
The "Hope for Haiti Now" telethon had more than 83 million people glued to TVs on Friday, as more than 100 celebrities banded together to raise money for Haitian relief.
The global telethon aired commercial free on more than 25 networks and was also streamed live online, making it the most widely distributed telethon in history. So far, "Hope for Haiti Now" has raised an estimated $61 million in donations from around the world.
On Sunday, "Hope for Haiti" set a new record for donations contributed by the general public during a disaster relief telethon when it hit $57 million, and the "Hope for Haiti Now" album on iTunes had the biggest one-day pre-sale order in the history of iTunes.
If you somehow missed the telethon – perhaps you were watching one of the few networks that didn't air it – and you still want to give, head to hopeforhaitinow.org to donate.