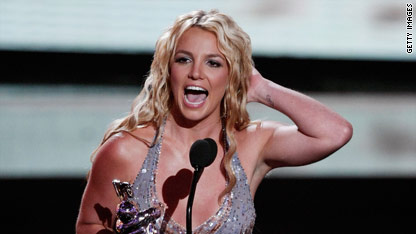 testing captions
Britney Spears literally wants to give the clothes off her back to help victims of the Haitian earthquake.
The pop singer received permission from a judge on Friday to donate a dress that she wore during her comeback appearance at the 2008 MTV Video Music Awards, to be auctioned off for charity.
Spears appeared before the judge for a progress review of her father's handling of her affairs. Jamie Spears was given control of his daughter's finances two years ago.  During the routine visit to the judge Spears also received permission to auction off the dress for Haitian relief.
"She is very enthusiastic about making a donation for the Haiti relief," her lawyer, Samuel Ingham said in court, according to MTV News.