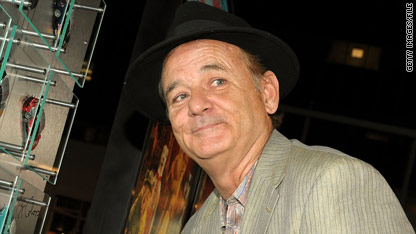 testing captions
My first assignment today at Sundance was to cover the red carpet arrivals of "Get Low." The film stars Academy Award winners Robert Duvall and Sissy Spacek as well as Bill Murray. Shot in just 24 days in Atlanta, Georgia, the low-budget feature tells the tale of "Felix Bush."
Inspired by a true story, Bush spends the majority of his life in recluse, until one day he decides to throw his own funeral, while he's still alive to see what people say about him. Duvall plays Bush, Sissy plays his one-time wife and Murray plays the shifty mortician looking to make a mint off of the unique situation.
Last to arrive to the event, Murray showed up with a limp and using a single crutch. As he hobbled from reporter to reporter, I imagined all the possible scenarios that could have caused his injury.
Was he tearing down one of Park City's famous ski slopes and pulled a muscle? Did he slip on a patch of ice while loading up on free t-shirts and hair products at one of the festival's many star-studded gift lounges? Is he secretly filming the long-rumored "Ghostbusters 3" and an over-the-top ghost-busting stunt went terrible awry?
Nope. He just woke up and it hurt. It hurt real bad and he doesn't know why.