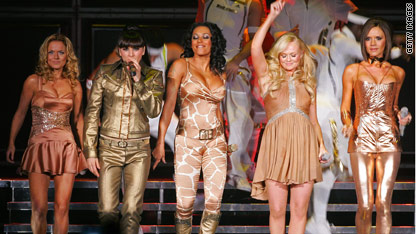 testing captions
I'll tell ya what I want, what I really really want: a Spice Girls musical? It's in the works! Julie Craymer, the producer behind both the stage and film versions of the ABBA musical "Mama Mia!" has announced that her company will create and produce a musical based on songs from the '90s girl-power group.
Tentatively titled, "Viva Forever" it is to be produced by Craymer and "American Idol" creator Simon Fuller.
"I want to create a unique celebration of the band and its music, with its own flavor and joyful message," Craymer said in a statement. "It is important to me that the excitement, style and humor of the Spice Girls is well represented on stage."
Say you'll be there. We will.