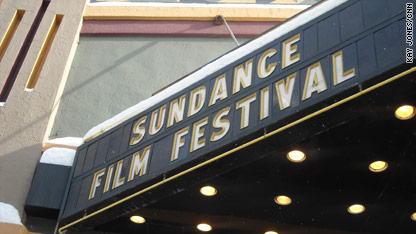 testing captions
6:15 p.m.: Sitting in the Film Lounge listening to Kelis' sound check. If the party at midnight is anything close to her sound check, this is going to be a good night.
6:35 p.m.: Josh Radner just walked in the door at the Supper Club. He's in the movie, "HappyThankyouMorePlease".
7 p.m.: Malin Ackerman is milling around the Supper Club, waiting to get seated for Chef Philippe Chow's special masterpiece of a dinner.
7:30 p.m.: The cast of "HappyThankyouMorePlease" just sat down for dinner at the Supper Club. I just chowed down on some beef and chicken skewers with the most amazing Hollandaise sauce. I have determined that Chef Philippe is the man.
9 p.m.: Bill Gates just walked in. He's doing an interview with us about "Waiting for Superman," which he is featured in. He is talking about the Gates Foundation and education right now.