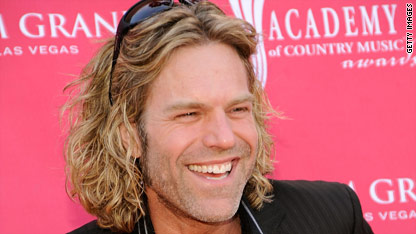 testing captions
Country singer "Big Kenny" filed the following blog from his journey to Haiti in search of his friend, Walt Ratterman, who was staying at the Montana Hotel in Port-au-Prince:
Riding the winding roads of the Dominican Republic with 10 doctors and our crew headed toward the border town of Jamini, where one hospital and triage has been set up by AMI [Aide Medicale Internationale] et als. The descriptions of the casualties is heart-sinking, though the outpouring of aid from around the world that I am witnessing is none short of amazing. Many on our same flight. Many on this bus with me. Love is flowing. That is good.
I heard a French girl was pulled from the Montana Hotel wreckage today alive. Still 7 search-and-rescue teams working there. I remain faithful. What a reminder to let the daily small stuff fly out the window and really live our dreams!
Life is always in the moment.
Four more hours driving. We will stay in Jamini tonight and hope to move into Port-au-Prince tomorrow. Fuel supplies are low.
After another quake today Haiti will need all the help it can get for a long time. I guess one of the best ways we can all help is spread the word. I'm excited to think the music industry will step up and raise a great voice for our hurting neighbors so near to our south.
Another great education in life this is. "Tomorrow I might have to go and fly away."
Keeping it positive and running fast as I can to find my friend!
Everybody help however small or BIG. I would hope someone would come if it were my town.
Compassion and grace are the balance to the extreme and hectic race we're each running in our own lives daily.
When I see how people can care so much in the trying times I believe even more in the obtainability of peace.
We come into the world with nothing, we leave with nothing. The true treasure is in the heart and continues forever only in the wealth of our spirits.
Here's to great spirits!
Walt. Keep tapping!
Big k