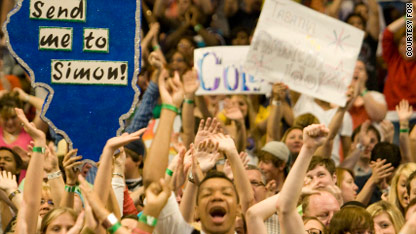 testing captions
I have to admit, Tuesday night's "American Idol" Chicago auditions left me a little bored.
Coming off the zany, buzz-worthy deliciousness that was Atlanta last week, Chicago came across as flat and dull.
There was talent, most notably 16-year old Charity Vance from Little Rock, Arkansas whose sweet and unique version of "Summertime" almost made me forget how many times that song has been butchered since season three winner Fantasia made it an "AI" audition staple.
And I am rooting for 28-year-old Chicago resident Angela Martin, 28, the mother of a special needs child who has twice made it to the "Idol's" top 50 only to be derailed. Martin has a great voice and her story of tragically losing her father the first year right before she advanced to Hollywood and then having to pull out the next year because of a traffic violation has me really hoping she gains some traction this season.
Even the presence of guest judge Shania Twain didn't do much for me. For the most part, Chicago left me feeling blah and I wonder if "Idol" showed its hand too early on by running the Atlanta auditions right off the bat.
I can't imagine that there will be another "Pants on the Ground" moment that will be as much fun to watch and talk about. But you never know with "Idol."