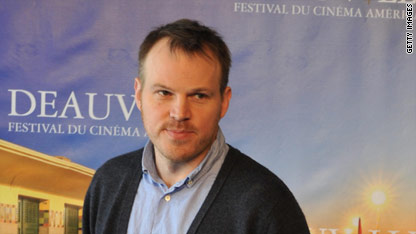 testing captions
The studio behind the "Spider-Man" franchise wanted to go in a new direction for the fourth installment of the series and it looks like they chose the right director to shake things up. 
"(500) Days of Summer" director Marc Webb has been tapped to make the film following the recent decision to reboot the series rather than continue with Tobey Maguire's Spidey. Sony Pictures CEO Amy Pascal said that they picked Webb because of his past success with capturing actors' emotions on the big screen.
"We wanted someone who could capture the awe of being in Peter's shoes so the audience could experience his sense of discovery while giving real heart to the emotion, anxiety, and recklessness of that age and coupling all of that with the adrenaline of Spider-Man's adventure," Pascal said in a statement released on Tuesday. "We believe Marc Webb is the perfect choice to bring us on that journey."
The new installment, expected to hit theaters in 2012 will flash back to Peter Parker in high school just as he is discovering the extent of his powers.
 
He may be a little long in the tooth for the role, but we wonder how "Summer's" Joseph Gordon-Levitt would look in some red spandex.