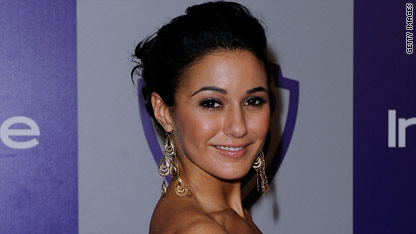 testing captions
There are plenty of desirable women in Hollywood, but this year Emmanuelle Chriqui tops the list.
The Canadian actress best known for her role on the HBO series "Entourage" came in first place in the annual list of the "Top 99 Most Desirable Women."
The poll, conduced for the past 10 years by the site AskMen.com, had six million men weighing in over a six-week period as to what female celebs they felt met the criteria.
This year's top ten included Marisa Miller who ranked second, Jessica Alba (5), Beyonce (6) and Miranda Kerr (10). Last year's first place finisher, Eva Mendes, placed ninth this year.
Some hotties from last year who didn't make the 2010 list include Kate Winslet, Alicia Keyes, Britney Spears, Katherine Heigl, Christina Aguilera, Keira Knightley.
A few of the ladies maintained their hold on the list, but not their position. Megan Fox, who AskMen's number two last year and a darling of many a men's magazine,  fell out of favor dropping to number 11. Jessica Simpson fell from number 70 in 2009 to number 82 in 2010 and Angelina Jolie dropped to 88 after placing at 42 in 2009.