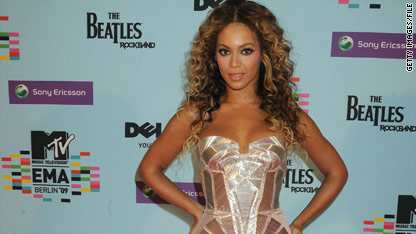 testing captions
Grammy award winning artist Beyonce Knowles wants to be a mom someday, but she isn't rushing to expand her family with hip hop star husband Jay-Z just yet.
"I definitely want to have a child, but I know from my nephew it's a lot. I hope that those things will just happen naturally. I still haven't had time to relax," she said in an upcoming interview in Allure magazine.
But don't expect her to be running to the press with her baby news. Beyonce says protecting her private life and her marriage is paramount.
"I feel that I was born to entertain, but I want my music and my talent to speak for themselves, I don't want my personal life, my mistakes, or my marriage or whatever to interfere when I'm on the stage. It's when I feel the most confident, the most in control," Knowles told the magazine.
And losing that baby weight shouldn't be a problem for the "Single Ladies" singer, who is up for 10 Grammy awards this weekend, she doesn't mind having a little bit of extra junk in her trunk.
"I always say, 'I don't want to lose my curves,' I like firm curves. You can never do enough squats, you can never do enough sit-ups. I like for women to look feminine," Knowles said.