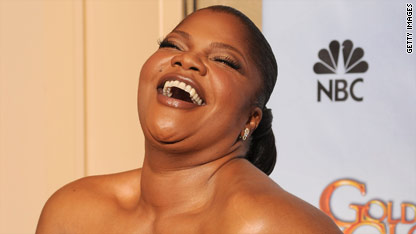 testing captions
Fresh off her high as this year's best supporting actress in a motion picture, Mo'Nique expertly avoided a few minefields laid by a reporter backstage.
When asked what she thought of the Rihanna/Chris Brown situation, Mo'Nique said she didn't have an opinion, and however Rihanna wanted to handle it, it was up to her.
The reporter followed up, asking Mo'Nique if she thinks Rihanna should've spoken out, and Mo'Nique's comedic instincts kicked in.
Her only response: "Quit trying to trip me up baby!"