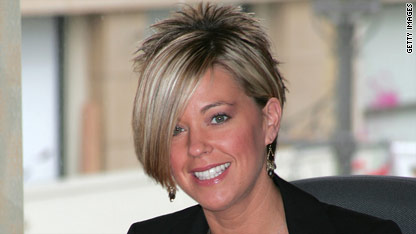 testing captions
It's official! Kate Gosselin (and her hair!) are getting their own show on TLC.
Steve Cheskin, head of programming for the network, announced during a panel at the Television Critics Association that a project is currently in the works. "I can tell you yes, we are developing a new show with Kate," Cheskin said.
Rumors have abounded that the show will feature Kate trying her hand at different jobs, a la Paris Hilton and Nicole Richie in "The Simple Life," but Cheskin said that the details for the show have yet to be worked out. Last month Kate was spotted with a camera crew serving food at a North Carolina restaurant.