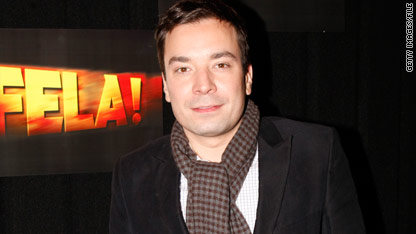 testing captions
If imitation is the sincerest form of flattery, "General" Larry Platt is beloved.
Video of  the Atlanta resident performing his original composition, "Pants on the Ground," on "American Idol" Wednesday night has not only gone viral, but has also inspired parodies and remixes.
Even celebrities have gotten hooked on the infectious tune. Late night TV host and former SNL cast mate Jimmy Fallon performed a Neil Young inspired cover of the song on his show.
Reached at his home in Atlanta, overnight sensation Platt said he is pleased with all the attention he and his song are getting.
"I feel good," the 62-year-old said. "I haven't gotten any sleep because the TV stations and the radio stations keep calling wanting to talk to me."
Platt said he's seen some of the other versions of his song on YouTube and he likes them, though he has yet to catch Fallon's rendition. The former civil rights activist said he's now being recognized by fans.
"People tell me that they like what I'm saying [in the song,]" Platt said.
Platt said there are plans to record the song, whose lyrics include "Pants on the ground, pants on the ground, looking like a fool with your pants on the ground."
For right now, Platt is just enjoying all the attention he is getting for singing and dancing on "Idol."
"Even Ryan Seacrest called me," Platt said. "He said he liked the song and he told me to keep getting down."