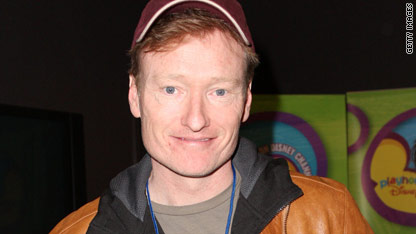 testing captions
Jay Leno wasn't the only one
still stuck on the NBC debacle during his monologue. Conan O'Brien got a few jokes in as well:
Hi, I'm Conan O'Brien, and I've been practicing the phrase, "Who ordered the mochaccino grande?"
Hosting "The Tonight Show" has been the fulfillment of a lifelong dream for me – and I just want to say to the kids out there watching: You can do anything you want in life.  Unless Jay Leno wants to do it too.
According to a new TV Guide poll, 83 percent of voters want me to stay at 11:35. When he heard this poll number, President Obama asked, "How can I get NBC to screw me over?"
I'm getting a lot of support out there, especially from an online group calling themselves "Team Conan."  It's very exciting-it's the first time in my life I've been on a team where I wasn't picked last.