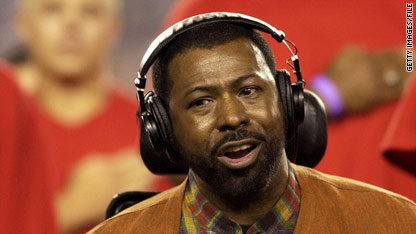 testing captions
Neither of my parents can remember why they took me to a Teddy Pendergrass concert in 1979, but I vividly recall attending.
It could have been because they were unable to find a sitter (though that wouldn't explain the absence of my younger brother) or maybe I just begged to go. I was nine years old at the time and a huge music fan even then.
I remember sitting in a venue seat at Painter's Mill just outside of Baltimore, Maryland, trying not to let it fold me in half like a taco. The seat flipped down and my feet weren't even close to reaching the floor so keeping it balanced was a challenge.
The lights dimmed as the opening notes played to the Pendergrass hit "Turn Off the Lights" and a roar emitted from the audience. Women shrieked "Teddy P!" and "I love you Teddy" as he emerged on the circular stage dressed in a light colored one-piece jumpsuit with gold chains dangling around his neck.
As his deep voice filled the room, fans were up out of their seats swaying and singing along. Couples held each other as Teddy set the vibe for later romance. The stage at Painters Mill rotated and I remember one zealous female fan had to be stopped from running the entire circle just to keep "Teddy P" in her sight at all times.
It never occurred to me to feel oddly out of place at a show with so many adults and couples clearly in love. I just remember rolling my eyes when my dad wrapped his arms around my mom as they danced in the aisle to the songs of Teddy Pendergrass.