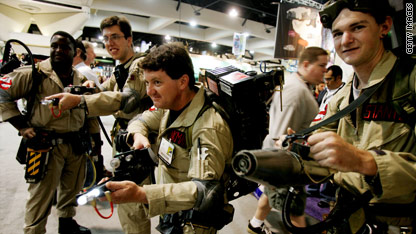 testing captions
Phone technology has certainly changed since "Ghostbusters" was released in 1984, but apparently they're still the boys to call.
Director Ivan Reitman confirmed to MTV this week that he will direct a third installment in the franchise and that he hopes to start filming within the next year.
Speculation around the return of the ghost-killing buddy flick made famous by Bill Murray, Dan Aykroyd, Harold Ramis and Sigourney Weaver has been swirling for the past year.
Reitman also confirmed that a draft of the new movie has been submitted by  "Year One" writers Lee Eisenberg and Gene Stupnitsky and that a second draft is currently in the works.