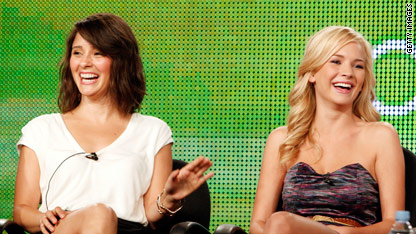 testing captions
It's still slow going, but network television is finally starting to catch on that the Internet is where all the cool kids hang out.
The CW, home of "Gossip Girl," "90210" and "Melrose Place," is putting a teaser for its new show "Life Unexpected" online a week before the show debuts on January 18.
Starting on January 11, the first ten minutes of the show, about a 15-year old foster child moving back in with her biological parents, will be posted on all official CW fan pages including the network's Facebook page, which has 5.4 million fans.
This is a stellar move for the CW to breathe life into the show before it hits the air. Last fall, the network canceled the Ashton Kutcher produced drama "The Beautiful Life" after only two episodes.
Kutcher blamed the show's weak ratings on the fact that no one knew it was on the air. The hour-long scripted show about the trials and tribulations of up-and-coming models now has a larger fan base for full length episodes that have been posted online than it did on terrestrial television.
Now let's see if a reverse strategy can work for "Life Unexpected."