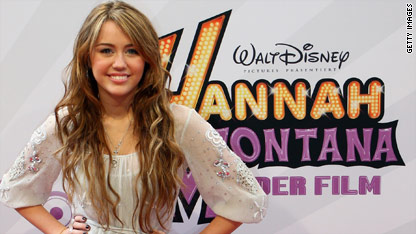 testing captions
Hannah Montana fans don't have to start freaking out just yet.
The popular Disney series starring teen sensation Miley Cyrus is reportedly ending, but studio officials say the series finale isn't scheduled to air until Spring 2011 - more than a year away.
A spokesperson for Disney confirmed to CNN on Friday that season four production of the show is scheduled to begin on January 18 and will wrap at the end of this year.
And while it will mark the end of production, the show itself has awhile to play out given that the end of season three doesn't hit the air waves until March 2010.
Show producers promise plenty of surprises and a story line where Miley Stewart faces big decisions on whether or not to stay in Los Angeles or follow her heart and return to Tennessee.
So breathe easy tweens. You've still got some Hannah Montana to go!