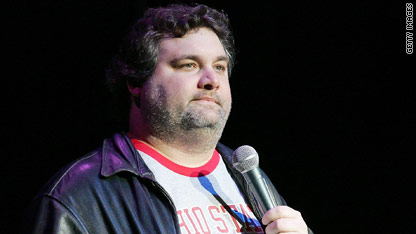 testing captions
Howard Stern regular, comedian Artie Lange, has been discharged from the hospital following an attempted suicide last week, according to police.
Police officers in Hoboken, New Jersey, responded to a 911 call on January 2 from Lange's mother Judith who went to his home to check on him and found him semi-conscious, according to Hoboken Police Detective Mark Competello.
"He had nine self-inflicted stab wounds," Competello said. "He was taken to Jersey City Medical Center. It was deemed an apparent suicide. He has been discharged and is recovering."
Earlier this week, Stern spoke out about his troubled friend on his Sirius XM radio program, but didn't reveal the reason for Lange's emergency hospital visit.
"Artie has given this show tremendous moments of great comedy. He's a tremendous contributor. He is a good man. Don't forget how great he is," Stern said.
Senior Vice President of the Howard Stern Channel for Sirius XM, Tim Sabean, disputed an Internet rumor from the Perez Hilton gossip website that claimed Lange would be let go from the radio program.
"The Perez Hilton report is absolutely false. Artie is very much a part of these channels and we look forward to Artie's fast recovery and we wish him all the best," Fabian said on the Howard 100 News channel, Stern's dedicated news channel on the satellite radio network.