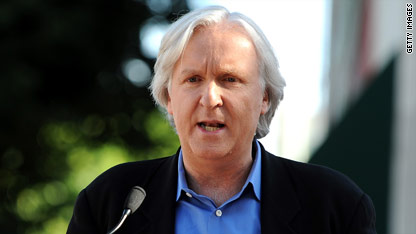 testing captions
The Directors Guild of America announced its nominees for its best director award, and the list reads like a now-familiar rundown of 2009's critical darlings.
"Avatar's," James Cameron, "The Hurt Locker's" Kathryn Bigelow, "Precious' " Lee Daniels, "Up in the Air's" Jason Reitman and "Inglourious Basterds' "Quentin Tarantino are the five nominees competing for the honor.
For directors, this award is "especially meaningful" because it's awarded by their peers, Directors Guild president Taylor Hackford said.
This is the first time Bigelow, Daniels or Reitman have ever been nominated for a DGA award, and it's only the second time for both Cameron (nominated in 1997 for "Titanic") and Tarantino, who was given a nod in 1994 for "Pulp Fiction."
Hackford congratulated the nominees this year for having "each expressed an indelible vision that transported audiences to vivid vistas of cinematic art."
The winner, who will be announced at the annual DGA dinner on Saturday, January 30, 2010, is one of the most solid predictors for the best director Academy Award – the DGA Awards have only been off the mark six times since 1984.
James Cameron, for instance, won the DGA Award for 1997's "Titanic," and then went on to snag the Academy Award that same year.