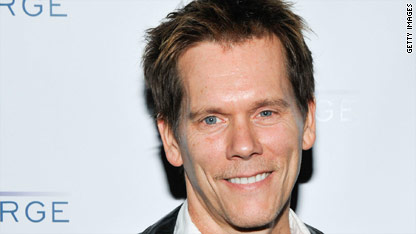 testing captions
Movie trivia fans like me have long enjoyed the "Six Degrees of Kevin Bacon" game, connecting seemingly every actor in Hollywood history to Bacon in just a few films.
Lesser known is his Web site sixdegrees.org, which makes it just as easy to connect with nearly two million different charities.  Potential donors can search for specific causes or organizations, learn about groups they may not have known about, and find out which celebs are supporting what charities.  The site lists assets, revenues and expenses for every group, rating its efficiency and its organization ... even how much the head of each charity is paid.
The site has done so well connecting donors and volunteers with charities that Bacon is set to receive the Joel Siegel Award from the Broadcast Film Critics Association this year.  Meryl Streep, who starred with Bacon in "The River Wild" (one degree!), will present the honor at the Critics' Choice Movie Awards on January 15.
Most people want to give to charity, but even when you have money to spare in these tight times, it can be frustrating figuring out how to make sure your donations have as much impact as possible.  This site makes that a lot easier.  Kudos, Kevin and company.