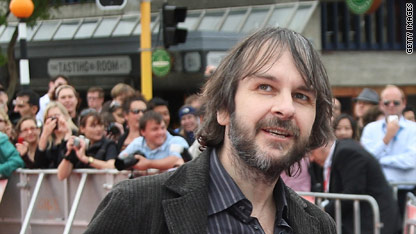 testing captions
Just call him Sir Peter. The Oscar-winning writer and director of "The Lord of the Rings" trilogy, Peter Jackson, has been named a knight in his home country of New Zealand.
"I didn't think anything would surpass the 2004 Academy Awards, but I was wrong," Jackson said in a statement.
This is the first time knighthood has been conferred in the country since 2000 when it was abolished by former Prime Minister Helen Clark.
"The Lord Of The Rings" trilogy, which won 17 Academy Awards - including best director, adapted screenplay and best picture for Jackson for the final chapter, "The Return of the King" - was largely filmed in New Zealand and showcased the country's natural scenery. The project broke box-office records around the world and prompted a spike in tourism to New Zealand.
Jackson grew up in Pukerua Bay on the North Island of the country.
The knighthood was conferred on Jackson for his services to film. New Zealand's knights and dames are sanctioned by Britain's Queen Elizabeth II, the country's official head of state.
Jackson, who was recently in his home country promoting his new movie, "The Lovely Bones," is currently working on the two-movie prequel to "The Lord of the Rings,"  "The Hobbit," also based on a book by author J.R.R. Tolkien, with Mexican director Guillermo del Toro.