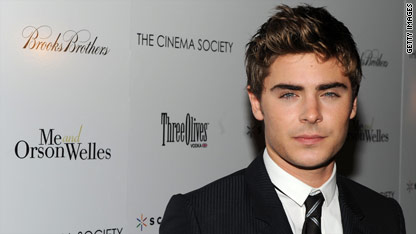 testing captions
We in the media continue to gorge ourselves on year and decade end lists of the best and the worst of just about everything. Interview magazine joined the fray this week with their picks for the 20 most beautiful people of the past decade.
Among the pretty picks are Zac Efron, Colin Farrell, Chace Crawford and Natalie Portman.
Ashley Greene and Robert Pattinson both made the list, though Kristen Stewart was noticeably absent (pouting isn't cute?).
No Angelina Jolie or Brad Pitt on the list either, but Tom Brady and Kate Moss both made the cut.
We did notice a lack of couples (and ex-couples)  gracing the inventory.
There were two Reese Witherspoon exes, Ryan Phillippe and Jake Gyllenhaal, but no Reese. Ashton Kutcher made it, but Demi Moore didn't. Scarlett Johansson was there but no Ryan Reynolds, and we have to admit we were surprised to see Javier Bardem without his significant other, the very beautiful Penelope Cruz.