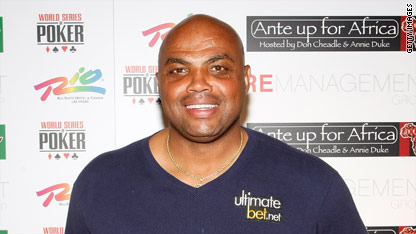 testing captions
"Saturday Night Live" has announced its first two celebrity hosts and musical guests for next year.
On January 9, basketball great Charles Barkley will host with Alicia Keys performing. This will be Barkley's second time hosting.
The following week, "Avatar's" Sigourney Weaver will take over, with musical guest The Ting Tings.
It's been a rough season so far for "SNL." In September, the show announced it was canning cast members Michaela Watkins and Casey Wilson.
With no breakout skits (and no Sarah Palin), it's been a parade of young starlets clearly uncomfortable with the hosting gig over the past several months. The one bright spot was Taylor Swift, with her sweet "Monologue Song" and spot-on Shakira impression.
Hopefully Barkley can turn things around for the sketch show in 2010 since athletes usually make great hosts. Isn't that right, Wayne Gretzky?