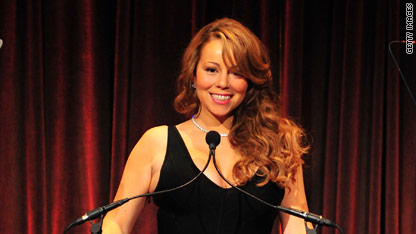 testing captions
After the disaster that was 2001's "Glitter," most critics thought Mariah Carey would go quietly into that good night and focus on her proven talent for song.
And she did, for quite awhile.
But now Mimi has proven she does have some acting chops. She has brought home her first solo award for her role as the dowdy social worker in Lee Daniels' "Precious."
Carey accepted the Supporting Actress of the Year accolade at the 14th Annual Hollywood International Film Festival in Capri on Monday night. Next week she is expected to pick up the Breakthrough Performance Award at the Palm Springs International Film Festival. "Precious" director Daniels is scheduled to present the award.
If this proves anything, it's that Mariah plays better without all the glam and glitter.