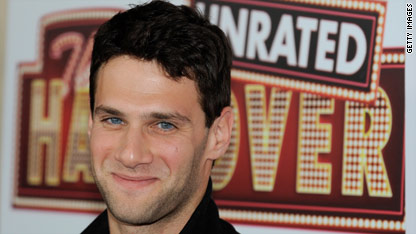 testing captions
Moving from Sin City to the Great White Way, "Hangover" star Justin Bartha (he was the guy all the funnier guys lost), will appear in the Stanley Tucci-directed revival of "Lend Me a Tenor" starting in March.
The role was originally given to former "Grey's Anatomy" star T.R. Knight, who dropped out of the cast last week, according to Variety.
The show, a 1930s-set screwball comedy, also stars actor Anthony LaPaglia and Tony Shalhoub. The Ken Ludwig-written show earned eight Tony nominations for its first run, in 1989; Philip Bosco won best actor.