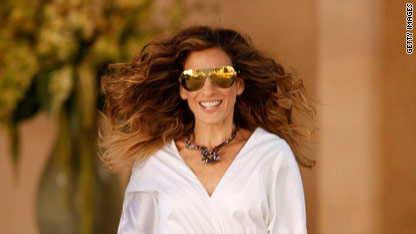 testing captions
Fans anxious for a "Sex and the City" fix will get a little taste on Tuesday when the much anticipated movie sequel's trailer debuts, soon to be winging its way to broadcasters and all over the Web.
The sequel to the 2008 box office smash, which made more than $415 million worldwide, brings back all four original lead characters: Sarah Jessica Parker as Carrie, Cynthia Nixon as Miranda, Kristin Davis as Charlotte and Kim Cattrall as Samantha.
Star Sarah Jessica Parker told Glamour magazine that the new film is much more light-hearted than the first movie, which featured Carrie being left at the altar and the breakdown of Miranda's marriage.
"The first movie had a lot of sadness in it, and it was very brave about breaking the rules of romantic comedy. This one is very much the antidote for that: It's a romp. It's about the idea of women's and men's roles in marriage, and old traditions versus new ones. The story is really fun, but it's also about something," Parker said.