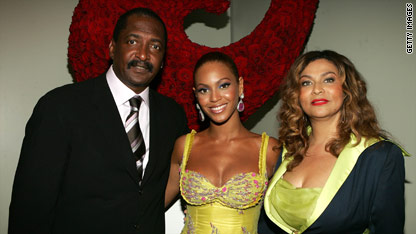 testing captions
After nearly 30 years of marriage, the parents of Grammy award-winning singer Beyonce have filed for divorce.
In a statement released last week the couple, Mathew and Tina Knowles, said the decision to end their marriage will not effect their joint business endeavors.
"The decision to end our marriage is an amicable one. We remain friends, parents, and business partners," the couple stated. "If anyone is expecting an ugly messy fight they will be sorely disappointed. We ask for your respect of our privacy as we handle this matter."
The managing of Beyonce's music, film and fashion career has long been a family business.  Tina Knowles is the singer's partner for her House of Dereon fashion line. Mathew Knowles is Beyonce's manager and has received producing credits on several of her movies.
Tina and Mathew Knowles wed in 1980 and have two daughters, Beyonce, 28, and Solange, 23.