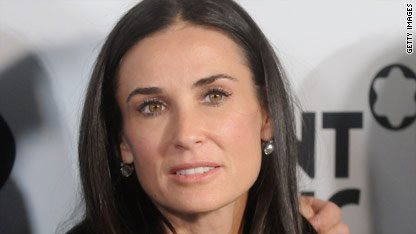 testing captions
Demi Moore has no problem with getting older. She accepted fan remarks on her advancing age with grace on Twitter this week.
The 47-year-old received some nasty comments when she posted an outtake from her photo shoot with Harper's Bazaar magazine on her Twitter feed on Wednesday.
Twitter followers chimed in with critiques: "sorrydemi that your self esteem is so low you can't admit to a little Photoshopping."
Another follower wrote, "sorry but you look old. specially your neck & cheecks at the second shot.."
Moore was matter of fact with her Tweet (where she goes by the handle MrsKutcher) response, "I'm 47 how am I supposed to look?"
Which was a fair question, considering Moore looks pretty darned good on her approach towards 50.