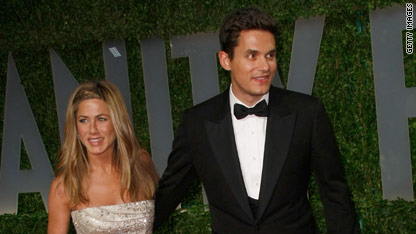 testing captions
He has dated some of the most well-known starlets in Hollywood, among them, Jennifer Love Hewitt, Jennifer Aniston and Jessica Simpson, but John Mayer has had enough of the ladies, for now at least.
The serial dating singer told talk show host Ellen DeGeneres, in an episode airing today, that he is going on a romantic hiatus.
"Yeah, I'm a little freaked out about dating," Mayer says. "So, I'm just going to let time pass and just do my thing."
Mayer admits to Ellen that he has fallen into the trap of dating women who have been more famous for much longer than he has.
"For some reason who ever I date has been famous for a while. I can't sit here and be like, 'Oh, please let me live my life in private with this famous person who's been around for 15 years,' " he says. "The last thing you want is to see me doing is bashing my head going, 'I'm shocked, that I'm being followed right now.' ... I'm just going to hunker down."