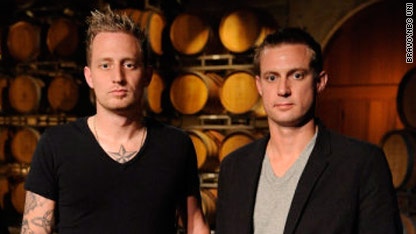 testing captions
Not everyone was pleased with the selection of ornery little brother Michael Voltaggio as Bravo's newest "Top Chef," but plenty of folks tuned in to see him beat out his brother Bryan and down home favorite Kevin Gillespie, delivering season high ratings for the reality cooking show.
The last episode of the Las Vegas, Nevada-based season pulled in 3.4 million viewers to watch the final three chefs prepare a four-course meal for the judges at the Napa Valley restaurant Cyrus.
The food porn show picked up fans over the course of the season. The finale drew nearly 1 million more viewers than the season opener back in August.