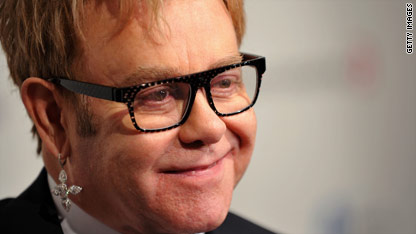 testing captions
Iconic movie star Judy Garland and iconic musician Elton John have been crowned the greatest gay icons of all time.
In an online poll of 5,000 gay men and women, survey service OnePoll.com found that the "Wizard of Oz" starlet and piano playing singer are tops in the gay community.
Queen front-man Freddie Mercury came in second on the male icon list and soccer star David Beckham (who is not gay) came in at number 10.
On the lady list Kylie Minogue, Madonna, Cher and Garland's daughter Liza Minnelli rounded out the top five.